On Monday (25 May 2015), Justice Yashwant Verma of Allahabad High Court directed the convenor of the Common Law Admission Test 2015 (CLAT 2015), namely Dr. Ram Manohar Lohiya National Law University, Lucknow (RMLNLU, Lucknow), to publish the detailed results of the CLAT 2015 on CLAT website along with the full merit list. A copy of this order shows that it was passed in a writ petition filed by a CLAT 2015 candidate Aditya Dua and 10 others, who were represented by advocate Manish Goyal.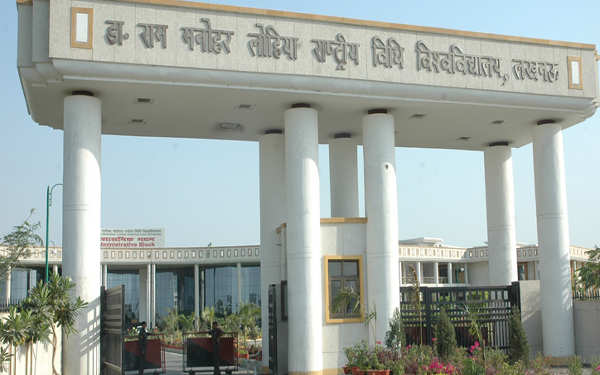 As mentioned in the said order, it was argued on behalf of the petitioners that:
The girl candidate who has secured a State Rank of 51 is shown to have obtained a State Women Ranking of 105.
A person who scored 26.25 marks was given an All India ranking of 4539 while another candidate with a similar CLAT score was given an All India Rank of 25073.
There are serious allegations of mala fide against the respondent nos. 4 and 5 who appear to have been the only institutes informed of the fact that the examination would be online examination.
There are also serious allegations against the said respondents as carried in paragraphs 33 and 34 of the writ petition, thus a large number of students from these Institutes alone have secured very high marks.
It was further argued on behalf of the petitioners that as per the Brochure for the CLAT 2015, which was conducted for admission to 16 National Law Universities (NLUs), the result was to be published on the CLAT website carrying the full merit list of the candidates along with their categories. However, the petitioners alleged that the same had not been done and the results in full had not been published by the organizing University (i.e., RMLNLU, Lucknow) till date.
See also: No age limit for Common Law Admission Test (CLAT), confirms Supreme Court.
After hearing the petitioners on an urgent mentioning being made, the Allahabad High Court issued notice to respondent nos. 1 to 5 returnable within four weeks and directed to post the matter on 9th July 2015. In the meanwhile, the respondent no. 1 was directed to proceed to publish the results in accordance with the provisions of Brochure or show cause to this Court on or before the said date.
See also: CLAT 2015 to be held on 10 May 2015; Admission notification to be issued on 25 December 2014.
It may be noteworthy that CLAT 2015 was conducted online on 10 May 2015 and its results were declared on 19 May 2015 and at present online counselling process has started.
See also: Common Law Admission Test (CLAT) 2015 Results declared.
Facebook Comments
SHARE & LIKE
Tweet