AILET 2015 (i.e., the All India Law Entrance Test) for admissions to the 5-year law course in National Law University (NLU) Delhi will be held on 3 May 2015 (Sunday) from 3 pm to 4.30 pm. Last date for submission of application is 7 April 2015 and the process for filing the online applications has already begun. Application can be made only online. In addition to the 5-year law course leading to B.A., LL.B. (Hons.) degrees, applications are also being invited by NLU Delhi for the LL.M. and Ph.D. programs.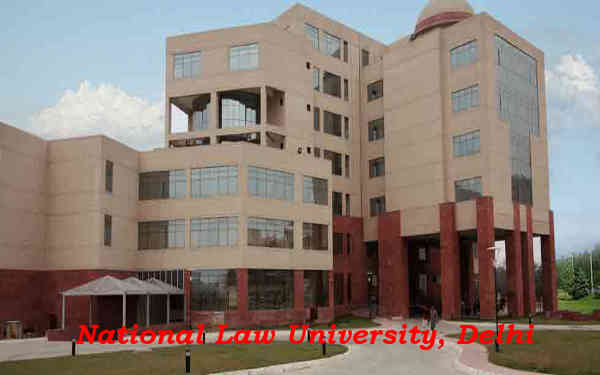 NLU, Delhi was established in the year 2008 and is located in Dwarka in New Delhi. It is pertinent to note that CLAT 2015 (Common Law Admission Test), which is conducted for admissions in 16 National Law Universities spread all over the country, will be held on 10 May 2015 (see here). NLU Delhi conducts its own separate admission test called AILET, unlike other NLUs which conduct a common admission test called CLAT.
AILET 2015 will be held for 70 seats in NLU Delhi, while 10 more seats will be filled by direct admission to foreign nationals on merit. Those who have passed the Senior Secondary School Examination (10+2 System) or an equivalent examination with 50% marks are eligible to appear in this entrance test. Moreover, those who are appearing in the 12th standard examination in March/April, 2015 are also eligible to appear in this entrance test.
AILET 2015 will be conducted in 19 cities across the country, namely, Ahmedabad, Bangalore, Bhopal, Chandigarh, Chennai, Cochin, Cuttack, Delhi, Guwahati, Hyderabad, Jaipur, Jammu, Jodhpur, Kolkata, Lucknow, Mumbai, Patna, Raipur and Varanasi.
AILET consists of 150 questions with total marks of 150. The duration of the test is 1 hour 30 minutes. This test contains objective type questions on the following subjects: (1) English            : 35 Marks; (2) General Knowledge (Current Affairs, General Science, History, Geography, Economics, Civics): 35 Marks; Legal Aptitude: 35 Marks; Reasoning: 35 Marks; Elementary Mathematics (Numerical Ability): 10 Marks.
Online applications can be filed at the websites: http://nludelhi.admissionhelp.com, and http://www.nludelhi.ac.in/. The AILET 2015 notification can be see online here.
Facebook Comments
SHARE & LIKE
Tweet