This topic contains 1 reply, has 2 voices, and was last updated by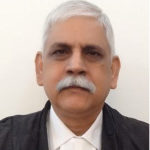 Dr. Ashok Dhamija 5 months, 3 weeks ago.
You may also like to read these topics:
RTI information not supplied within one month to do, what can be done?
Can Lokayukta or Chief Information Commissioner be prosecuted under S. 219 IPC?
RTI answer as evidence in criminal case
RTI Appeal after how many days of filing RTI Application?
Facebook Comments