This topic contains 1 reply, has 2 voices, and was last updated by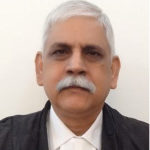 Dr. Ashok Dhamija 5 months ago.
You may also like to read these topics:
Can Lokayukta or Chief Information Commissioner be prosecuted under S. 219 IPC?
Urgent(Pls reply) - RTI Information for a employee about Caste Certificate
RTI answer as evidence in criminal case
RTI Appeal after how many days of filing RTI Application?
Facebook Comments
[Note: For a free legal question with your Facebook login, click here.]