This topic contains 1 reply, has 2 voices, and was last updated by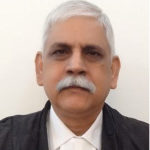 Dr. Ashok Dhamija 5 months ago.
You may also like to read these topics:
What to do if police not investigating or delaying it after registering FIR?
What is Time limit for completing investigation under Section 156(3) of Cr.P.C.?
How or what type of investigation is carried in defamation cases by police?
FIR - no investigation and no arrest for long time
Facebook Comments