On 16 August 2017, the Supreme Court directed investigation by the National Investigation Agency (NIA) in the famous Kerala Love Jihad case, in which there were allegations that a Hindu girl Akhila was forcibly converted to Islam and was married to a Muslim man Shafin Jahan. The Supreme Court further directed that the investigation by NIA would be supervised by a former judge of the Supreme Court Justice R.V. Raveendran. This order of the Supreme Court has been criticised in media on various grounds, the main ground being taking away the freedom of a 24-year old woman to marry a person of her choice. However, such criticism of the Supreme Court order is unwarranted and unjustified due to many reasons.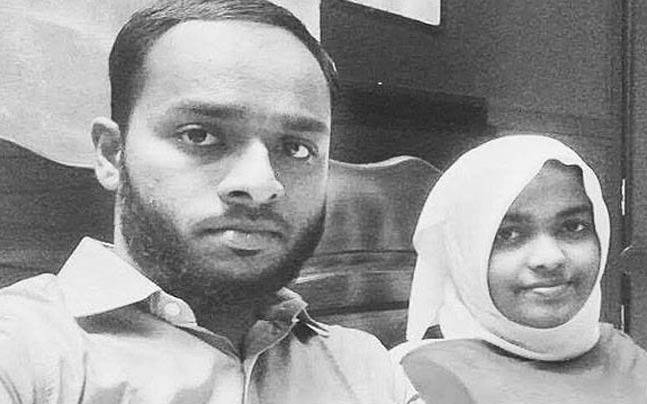 The fact remains that by a detailed order of exactly 100 pages, a division bench of the Kerala High Court had already ordered investigation by the Director General of Police (DGP) of Kerala into the forced conversion of Akhila to Islam. The high court also directed him to conduct investigation into the activities of certain organisations which are alleged to be involved in the case of forced conversion. In addition, the High Court had also annulled the marriage of Akhila with Shafin Jahan. The High Court judgement is available online here. It was against this judgement of the Kerala High Court that the Supreme Court was approached in which the latter has passed the aforesaid order (available here) as an interim measure.
What the Supreme Court has basically done is that it has directed that the investigation in the aforesaid case would be conducted by the NIA instead of Kerala police. In fact, in order to ensure a fair investigation, the Supreme Court has also gone to the extent of taking an unusual step of directing supervision of the NIA investigation by a former judge of the Supreme Court Justice Raveendran. This is apparently being done on the request of the petitioner himself, i.e., Shafin Jahan, who had approached the Supreme Court with his SLP against the Kerala High Court judgement. As mentioned above, the aforesaid investigation was already being conducted. Now, the investigating agency has merely changed.
It should also be kept in mind that the aforesaid direction has been given by the Supreme Court only as an interim measure. The final decision in the SLP filed by the petitioner Shafin Jahan would be taken by the Supreme Court only after the receipt of the investigation report, and the court has made it clear that this SLP would be heard on merits at a later stage when the Supreme Court would also require the presence of the girl Akhila and would speak to her in camera before taking a final decision in the aforesaid SLP.
Therefore, what has in fact been done by the Supreme Court by its aforesaid order is merely to transfer the investigation of the aforesaid case of alleged forced conversion to the NIA and that too under the supervision of a retired Supreme Court judge. This has been done only as an interim measure and the final decision will be taken by the court after hearing the case on merits and also after speaking to the said girl Akhila. So, it is absolutely wrong on the part of the critics to read too much in the said Supreme Court order at this stage.
Though the aforesaid order of the Supreme Court is a brief order and does not give full details of the hearing that took place on that day, media reports clearly suggest that opinion of the NIA had been called previously by the Supreme Court to find out whether there is a pattern of forced conversions of women to Islam happening in Kerala, in the garb of what is commonly called "Love Jihad". It is noteworthy that NIA had reportedly informed the Supreme Court that the above case of Akhila was not an isolated case of alleged forced conversion, and that there were other similar cases showing a pattern which needed investigation. It was only after this that the Supreme Court decided to direct NIA to conduct investigation under the supervision of a retired Supreme Court judge.
At this stage, there is nothing to suggest that the Supreme Court has upheld the aforesaid judgement of Kerala High Court which had annulled the marriage of Akhila. Likewise, there is nothing to suggest that the Supreme Court has also observed or held anything about the right or freedom of choice of an adult woman to marry the person she likes. All these questions are kept open and will be decided on merits on completion of the investigation by the NIA. Therefore, it is premature to criticise the Supreme Court at this stage when it has merely tried to find out the truth through a fair investigation into the highly controversial facts of forced conversion in the name of Love Jihad. To reiterate, in order to ensure a fair investigation, the Supreme Court has also taken the unusual step of directing supervision of the investigation by a retired Supreme Court judge who had a very high reputation while in office. One can definitely hope that truth will come out in such investigation, and thereafter the Supreme Court would be in a position to do complete justice in the matter. I fail to understand why some people are taking objection to such a fair and just order of the Supreme Court. Is it criticism for the sake of criticism? Or, such critics have some ulterior motive or agenda?
There are people who criticised the above order even on the issue of payment of professional fee to the retired Supreme Court judge for supervising the above investigation, calling it an exorbitant payment. Perhaps, they did not get anything else to criticise, but criticise they must. At a time when some senior advocates routinely take payment of millions of rupees for a single appearance (which may sometimes last only for two minutes), directing payment of Rs. one lakh or so per day to a retired judge of the Supreme Court cannot be said to be excessive. Recently, Ram Jethmalani was in news for having officially charged a daily professional fee of Rs. 22 lakhs (per appearance) from Delhi CM Arvind Kejriwal; and, mind you, this was only the cheque component, and one does not know whether there was any additional cash component also. There are reports of a few advocates charging even Rs. one crore per day professional fee, or even more, from some select clients. In fact, many retired judges charge crores of rupees in arbitration and consultation matters. So, when you compare the payment that has been directed to be made to Justice Raveendran in the present case with the professional fee being charged by some senior advocates and even by some retired judges, it pales into insignificance. It is, of course, a different issue whether retired judges of superior courts should be allowed post-retirement jobs of a public nature; issues of ethics and constitutional propriety may arise here. But, that is a different issue altogether.
Let me now turn to the broader issue of Love Jihad. Whatever name you may like to give to such practice, the fact remains that a large number of Hindu women are converted to Islam either by alluring them to a love relationship or by way of forced conversions (use of force may be direct or indirect, such as by way of blackmail). There is no lack of truth in the allegations that if these are true and natural love relationships between two consenting adult persons then why the number of such relationships is tilted very heavily in favour of "Muslim male and Hindu female" combination, rather than there being more or less equal numbers in favour of "Muslim male and Hindu female" and "Hindu male and Muslim female" combinations. Of course, one reason that comes to my mind to explain such heavily biased numbers is the fact that most Muslim women are not allowed to go out of their houses, whereas Hindu women generally have much more liberty in attending educational institutions and workplaces and/or to otherwise go out of their houses. However, this cannot be the only reason which can explain such tilted numbers. In fact, given that we live in a male dominated society and also in a Hindu majority state, the numbers should have been more in favour of "Hindu male and Muslim female" love relationships, rather than the vice versa (this is simply because there are four times more Hindu males than Muslim males in India); but, this is not the factual situation.
Love Jihad is a fact of life. You cannot deny its prevalence. True, since the time this issue came into limelight after Modi government came into power about three years back, the incidence of Love Jihad might have come down. However, in states like Kerala and West Bengal, the practice of Love Jihad appears to be continuing unabated. The unabashed manner in which RSS activists are routinely killed in Kerala, with complete political patronage and perhaps police patronage also, is an indicator of the ground situation prevalent in that state. The police in Kerala is not able to do much to control the unabated spree of political murders there. Given the type of political environment in Kerala and selective lawlessness prevailing there, Love Jihad is something that cannot be wished away so easily.
In this specific background, when Kerala High Court by a detailed 100-page order came to the conclusion of a suspected forced conversion and on that basis it took the unusual step of annulling the marriage of a 24-year old woman on a petition filed not by her but by her father, and it ordered investigation into such forced conversion, one cannot blame the Supreme Court when it directs a detailed investigation into the circumstances of the case while also ensuring that such investigation is fair and just. Let the truth come out. Is it a case of Love Jihad? Was there a forced conversion? Is there a pattern to such incidents or was it merely an isolated incident? Well, let us have faith in the investigation ordered by the apex court, more so when the court has taken steps to ensure fairness in the process of investigation.
Facebook Comments
SHARE & LIKE
Tweet