Death of 30 persons in Haryana in violent protests that followed the conviction of Gurmeet Ram Rahim Singh, a Dera chief in Sirsa, in a rape case, is really unfortunate and unpardonable.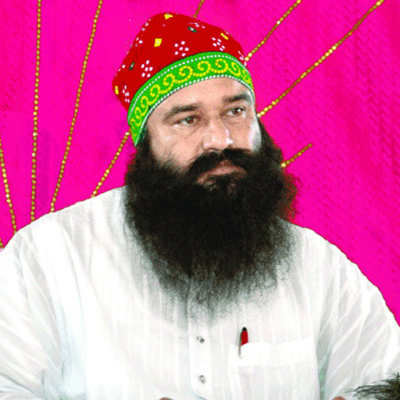 Blame was immediately shifted completely to the Haryana Chief Minister M.L. Khattar for these unavoidable deaths and other cases of arson and violence. Khattar may be negligent or complacent or may even perhaps be complicit. Okay. But, then, what about the police officers? DGP of Haryana, Police Commissioner of Panchkula, DCP's and SHO's of Panchkula? What about their accountability? Khattar is not supposed to be a security specialist. He is to be guided by professionals. But, these police officers are supposed to be experts in law and order, and they are paid for it. What were they doing? Sleeping? Or looking at the face of Khattar for getting a so-called "free hand"? Do the police officers need any so-called "free hand" from political executive, while dealing with law & order? Isn't the Criminal Procedure Code unequivocally clear about the duties and powers of police? Do Sections 129, 130, etc., of the Criminal Procedure Code envisage any role for the political executive or do they require the police officers commanding an unlawful assembly to look at the face of the CM or any other political executive before taking any action or before using any force to disperse such assemblies? Do these legal provisions not give sufficient powers to police officers to deal with riotous situations without taking any orders from the political executive?
No doubt, the political executive does have some accountability for failure of law & order in the state, because ultimately it runs the Government. But, blame should first be directed towards the police officers who are professionals and whose duty it is to control the law & order.
In fact, I would say that the first action should be taken against that police officer who seeks orders from political executive for dealing with law & order situation even if the situation is getting out of control or is likely to get out of control. Such police officers deserve the first disciplinary action who have abdicated their duties by seeking (and waiting for) the so-called "free-hand" which is already given to them under law. The next should be those police officers who were inefficient and/or grossly negligent in dealing with the law & order situation. The third category of police officers may be those who tried their best to control the situation but failed to do so due to circumstances beyond their control, and such officers should not face any action, nay some of them may even deserve appreciation.
I shall not count the executive magistracy in this exercise, because I understand that Panchkula has a police commissioner system wherein powers of executive magistrates are vested in police officers. And, in any case, Criminal Procedure Code gives powers to police officers directly also, in the matter of dealing with unlawful assemblies. Further, the police officers do not like any role being given to executive magistrates over their functioning, so let the accountability be also decided accordingly. Of course, if there is any specific act (and, not merely omission) committed by the magistracy that compounded the law & order problem, such particular act need to be looked into for deciding their accountability.
Once you are done with the professionals, then come to examine the role of the political executive. But, examine their role objectively, not through political lens. Sack the chief minister or whosoever is responsible, but after proper scrutiny.
Moreover, do not go merely by the results, also see the efforts put in by those responsible. Sometimes, even the best of efforts may fail when the problem is of gigantic proportions and the resources are not sufficient. Of course, a professional is supposed to know whether his resources are sufficient if he has intelligence in advance, and to take all possible measures to augment the resources. In the present case in Haryana, at this stage, the biggest negligence that I notice is allowing lakhs of people to gather in advance in Panchkula, and not making sufficient efforts to not allow it. Once you allow explosives in big quantities at one place, a single small detonator may be sufficient to cause the explosion, which then may become difficult or almost impossible to fully control immediately and some loss is bound to happen irrespective of how efficient you are in firefighting.
If some fishplates are found removed on a rail track, do not directly blame the Railways Minister. Of course, see whether a proper system has been put in place to ensure regular checking of track safety. But, individual acts of misfeasance or malfeasance should not be blamed at the door of the highest level, if a reasonable system was put in place. Likewise, if sufficient police personnel were deployed, including outside assistance of paramilitary forces and even keeping the army on alert, let those police officers first answer why they did not act fast enough or in advance to take care of the actual or potential law & order situation. The chief minister will not go to a street to do a policeman's duty. He has to put in place a reasonable system and then that system has to perform. But, if he ties the hands of police officers and does not give them the so-called "free-hand", then also first blame the police officers who allowed their hands to be tied in spite of law not allowing it. Then, blame the political executive for a system failure, if the system itself failed and not merely a few or more individual professionals.
If we want to have a perfect system, let the professionals be acted against for their failure. Do not divert the blame from the professionals to the politicians in the first instance. Of course, the political executive would also have to pay the price ultimately, if not now then at the time of elections. In the case of Haryana, three consecutive failures of the law & order machinery in Sant Rampal case, Jat agitation, and now in Gurmeet Ram Rahim Singh case, will definitely be remembered by people at the polling booths next time.
But, in the immediate aftermath of a law & order situation, the price to be paid by the political executive should be proportionate and the accountability needs to be decided in an objective manner. Failure of police should not always be the failure of political executive. Otherwise, in such types of incidents, all political vultures would pounce upon the political executive only and the professionals would continue to remain safe in spite of the fact that mainly it was their failure. This will not bode well for the system if the professionals who are paid by people are not made accountable primarily. All individual parts of the system should first work well for the system to work well. For failure of an individual part in the system, that part needs to be changed or repaired first, instead of immediately throwing the system as a whole to the recycle bin.
Facebook Comments
SHARE & LIKE
Tweet