This topic contains 1 reply, has 2 voices, and was last updated by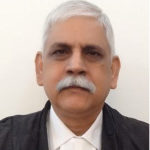 Dr. Ashok Dhamija 9 months ago.
You may also like to read these topics:
Can private companies have bonded employees?
Is seller of goodwill restrained to do business even after buyer stops business?
Legal Position on Agreement signed under duress
How employment contract comes into existence?
Facebook Comments