This topic contains 1 reply, has 2 voices, and was last updated by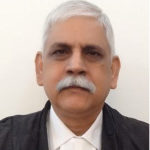 Dr. Ashok Dhamija 7 months, 1 week ago.
You may also like to read these topics:
Can private companies have bonded employees?
Want to leave job after 1 year when there is bond for 2 years
Legal Position on Agreement signed under duress
How employment contract comes into existence?
Facebook Comments