This topic contains 1 reply, has 2 voices, and was last updated by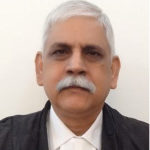 Dr. Ashok Dhamija 5 months, 2 weeks ago.
You may also like to read these topics:
Is certified copy taken itself from photocopy admissible as secondary evidence?
Can documents be presented in Defence evidence without getting cross-examined
Whether it is necessary to give copy of written arguments to Opposite party ?
On medical tests
Facebook Comments