This topic contains 1 reply, has 2 voices, and was last updated by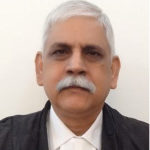 Dr. Ashok Dhamija 11 months, 1 week ago.
You may also like to read these topics:
Accident case in 279/337 and 427
Does Insurance Company continue to be liable if motor vehicle is transferred to another person?
What is the difference between FIR and General Diary entry?
Theft of a two wheeler - insurance claim if theft due to negligence
Facebook Comments