This topic contains 1 reply, has 2 voices, and was last updated by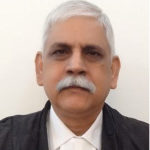 Dr. Ashok Dhamija 6 months ago.
You may also like to read these topics:
Property issue- property transferred under registered will, right of others
Probate of a registered will in civil court how it will be proved .
Is handwritten and unregistered will valid in India?
Proofing of will
Facebook Comments