This topic contains 1 reply, has 2 voices, and was last updated by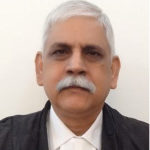 Dr. Ashok Dhamija 4 months ago.
You may also like to read these topics:
Adding LTCG and STCG to income - Long Term and Short Term capital gains
Income Tax relief on arrears of salary of 5 years all paid this year
Is it mandatory to issue Form-16 even for Nil income tax deduction?
Is it mandatory to file NIL TDS Return even if no income tax is deducted?
Facebook Comments