This topic contains 1 reply, has 2 voices, and was last updated by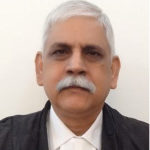 Dr. Ashok Dhamija 1 year, 1 month ago.
You may also like to read these topics:
GST related doubts about consumables used in treatment in hospitals
Is it mandatory to register under GST if turnover less than Rs. Twenty Lakh?
Is GST applicable to Fees & Medicine given by a Homeopathy doctor
How much GST is payable on service of renting residential house
Facebook Comments