This topic contains 1 reply, has 2 voices, and was last updated by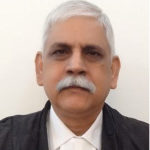 Dr. Ashok Dhamija 5 months, 4 weeks ago.
You may also like to read these topics:
If employee transferred unreasonably to different office, can he come late?
Will Supreme Court withdraw case from JMFC court for clubbing with HC case?
Regarding transfer on spouse ground in Central govt
spouse quota posting-how far? Husband in Central Govt and wife in State Govt.
Facebook Comments