This topic contains 1 reply, has 2 voices, and was last updated by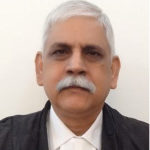 Dr. Ashok Dhamija 10 months, 1 week ago.
You may also like to read these topics:
What is punishment in case under Sections 324 325 and 506 r/w 34 IPC?
Can accused get bail from Supreme Court immediately after its rejection by High Court?
Section 420 IPC - can fake assessment order of tax lead to cheating?
Section 337 IPC - untrained doctor performing minor surgery on leg and damaging
Facebook Comments