This topic contains 3 replies, has 2 voices, and was last updated by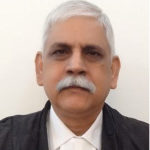 Dr. Ashok Dhamija 6 months, 1 week ago.
You may also like to read these topics:
Can accused get bail from Supreme Court immediately after its rejection by High Court?
Seeking anticipatory bail after lower court issued warrant for non-appearance?
police totally involved in sheilding an influential accused
Accident case in 279/337 and 427
Facebook Comments