This topic contains 1 reply, has 2 voices, and was last updated by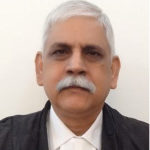 Dr. Ashok Dhamija 3 months ago.
You may also like to read these topics:
Anticipatory bail rejected in high court
Already on bail by lower court but High court again ordered to take bail
Can accused get bail from Supreme Court immediately after its rejection by High Court?
Seeking anticipatory bail after lower court issued warrant for non-appearance?
Facebook Comments
[Note: For a free legal question with your Facebook login, click here.]