This topic contains 1 reply, has 2 voices, and was last updated by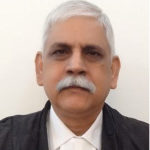 Dr. Ashok Dhamija 2 weeks ago.
You may also like to read these topics:
Can I see details of General Diary (GD) entry of a police station of a specific date?
Can the Section 161 CrPC statements be signed by a police officer?
What is Time limit for completing investigation under Section 156(3) of Cr.P.C.?
Filing non-cognizable offence report with police and getting acknowledgement
Facebook Comments