Goswami Tulsidas was a great saint and the writer of the epic Ramcharitmanas. But, the legend goes that he was like any other ordinary person in his childhood, and that the turning point in his life came a few years after his marriage. He was madly in love with his wife. One day, he went out leaving his wife at home. When he returned, his wife Ratnavali had gone to her father's place with her brother. Tulsidas was unable to bear the separation. He at once set out for his father-in-law's house. He walked ten miles at night time in the dark, through wind and rain. On the way, he jumped into the flooded Yamuna river and swam across it. He mistakenly used a dead body, thinking it to be a boat, to cross the swollen river. When he reached at his father-in-law's home, all the doors were closed there. He had to climb to the upper floor in order to reach his wife's room. To do this, he took a python thinking it to be a thick rope; he scaled it and slipped into his wife's room. But instead of being happy, his wife felt ashamed of his insane attachment to her. On being asked how he could enter the house, Tulsidas replied "Your love for me is so great that you threw a rope." Ratnavali was surprised to hear that. She asked Tulsidas to show her the rope. Both of them were surprised to see an enormous snake hanging down instead of a rope. Ratnavali chided Tulsidas for this, and told him that if he was even half as devoted to God as he was to her body of flesh and blood, he would have been redeemed and would have attained immortality and eternal bliss like a great saint. These words came as a shock to Tulsidas who felt ashamed of his attachment to her body. He left her instantly and left for the holy city of Prayag. He renounced the Grihastha stage (householder's life) and became a Sadhu. The rest is history. He wrote Ramcharitmanas and several other great works.
But, why am I writing all this while commenting on police functioning?
Well, for that purpose, let me narrate another story.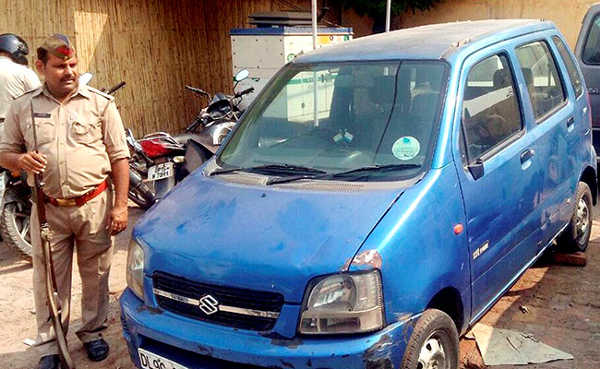 In October this year, an old Maruti WagonR car, which was earlier used by Arvind Kejriwal during the Delhi Assembly elections, was stolen. In fact, this car did not belong to Kejriwal, but it was reportedly "donated" to him by one Kundan Sharma in January 2013. Several teams were formed by Delhi Police to recover this stolen car. Many teams scanned the CCTV footage at several places, including near the Delhi Secretariat, Indraprastha Metro Station, DND Toll Plaza, and many other places on the route where CCTV is installed. CCTV footage from every such place was scanned for several hours' duration. Investigators then tried to establish the route after scanning CCTV footage from several places across the city. Police circulated the CCTV pictures in different districts of Delhi. The anti-auto-theft squad (AATS) was activated. Investigators started scanning the dossier of several auto-lifters. Every lead obtained through investigation was followed up by a separate police team. Several teams of Delhi police conducted raids in Meerut to get clues. Police teams also visited markets where stolen cars are dismantled and their spare parts are sold afterwards. A Delhi Police team also visited the Sambhal district in Uttar Pradesh to gain clues to the stolen vehicle. Several teams were sent to Ghaziabad and Noida to check parking lots and to Mathura and Meerut where car thieves often dispose the vehicles. Senior police officers were directly supervising this huge investigation.
Two days after the said WagonR car was stolen outside Delhi secretariat, it was found in Ghaziabad's Mohan Nagar area. The car was found abandoned on a service lane by a passer-by who informed police following which cops reached the spot and towed the car to Sahibabad police station. SSP Ghaziabad, Hari Narayan Singh, himself briefed media about this. Shortly thereafter, Delhi Police teams reached Sahibabad police station along with forensic team. Ghaziabad Police also questioned people in the neighbourhood and scanned CCTV footage installed in the nearby areas for any leads.  After the car was found, the Lieutenant Governor (LG) Anil Baijal himself wrote to Kejriwal that his car was not parked at an authorised car park and also that it did not have any security devices. He asked Kejriwal to "also boost the morale of its policemen by appreciating their commendable efforts that led to the recovery of his stolen car within two days".
Why only Kejriwal, we must all appreciate the efforts of Delhi Police (and also, U.P. Police) for making "commendable efforts" to recover this great car! Great work done, indeed, Delhi Police!! You must have deployed at least 500 policemen to recover this car!!! We must salute your dedication to duty, Delhi Police!!!!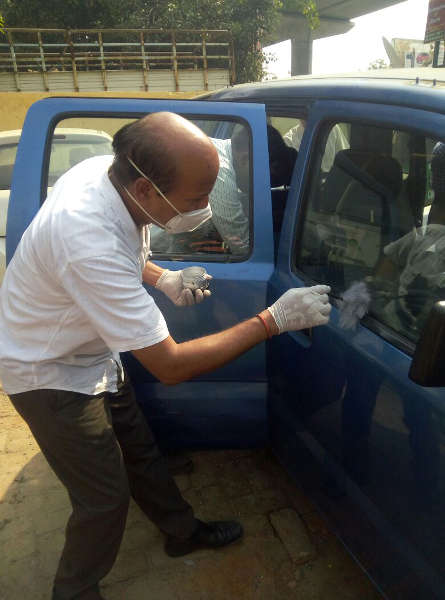 Whatever is mentioned above about theft and recovery of Kejriwal's iconic WagonR car (though it was not registered in his name), has been taken from media reports; see here, and here, and here, and here, and here, and here.
What type of great service to the society is being done by police can also be seen from the quick and solid action taken by U.P. Police, a few years back, when it must have deployed at least 500 police men and officers to recover the buffalos of the then Uttar Pradesh Minister Azam Khan. As per media reports, seven buffaloes were stolen from a barn owned by Azam Khan in Rampur on January 31, 2014, following which dog squads, crime branch sleuths and police personnel were put on the job to find them. Led by the Superintendent of Police, Sadhna Goswami, cops across the district spread out in a massive buffalo hunt, combed fields and took sniffer dogs along to track down the animals. Azam Khan reportedly had CCTV footage of slaughterhouses scanned. These buffalos were rescued after an intensive overnight search and six accused were nabbed. In fact, it was reported that 3 police personnel were removed for 'dereliction of duty' in connection with this VIP buffalo case. See, the media reports, here and here and here.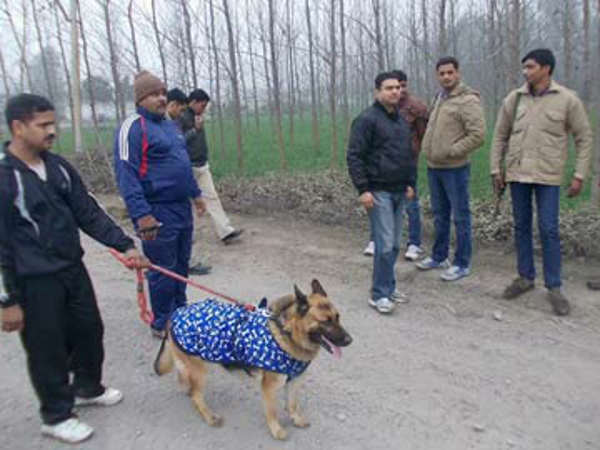 It is noteworthy that as per the "Crime in India, 2015" annual report of the National Crime Records Bureau (NCRB), there were a total of 1,99,127 vehicles stolen in India during 2015 (report for 2016 still not available). In fact, in Delhi alone, 32,729 vehicles were stolen during 2015. This implies that every day, about 545 vehicles are stolen in India, and about 90 vehicles are stolen every day in Delhi alone. This also means that in India a vehicle is stolen in every 2 to 3 minutes, and in Delhi a vehicle is stolen in every 16 minutes or so. Mind you, these figures are only for the crimes which were reported and registered. A large number of cases are not reported and out of the cases reported, a large number of cases are not registered by police.
In fact, in a recent study [A Study on Non-Registration of Crimes: Problems & Solutions], which was sponsored by the Bureau of Police Research and Development (BPR&D), Ministry of Home Affairs, Govt of India, and which was conducted by the Tata Institute of Social Sciences (TISS), it was reported that a large number (more than 75%) of population were averse to Police and avoid coming forward to report a crime, unless it was serious and intolerable. Moreover, even for those crimes for which report is given to police, FIR is not registered in most of such cases. The above TISS study concluded that: "If we compute 'non-reporting' alongwith 'nonregistration' of crime, it is feared that only less than 10% of crime happening in the Society is getting registered" (also see, here). This means that 90% of the crime is NOT registered by police, either as not reported or as not registered as FIR!!!
In any case, even if we go by the registered crime, on the day when the old Maruti WagonR of Arvind Kejriwal was stolen, 90 other vehicles would also have been stolen on that day in Delhi, and a total of 545 vehicles would have been stolen that day in India. Can anybody tell me how many police teams were formed to recover these other vehicles? This is notwithstanding the fact that many of such other vehicles might have been costly / new vehicles as well, unlike Kejriwal's old car. Of course, crime is a crime. But, what about these other cars, which are stolen every day in large numbers?
As regards theft of buffalos and other animals, I did not try to get any official figures. But, there must of millions of such animals stolen every year in India, most of which are sold to slaughterhouses or are illegally exported to Bangladesh. Does the Superintendent of Police of the district himself (or herself) leads a team of a large contingent of police personnel to recover each and every buffalo stolen in India?
Well, forget vehicles and buffalos. As per this recent report in New York Times, about 2,37,040 children went missing in India between 2012 and 2014 and in fact, the actual number of missing children is expected to be much larger (this number would not include those children who return within few days of being missing). In a writ petition filed in Supreme Court in 2012 for introducing DNA Profiling in certain cases (this petition is still pending), I had estimated that the number of missing persons (including children) from India as a whole would be in range of about 2 to 3 lakh per year. How many police teams were formed for EACH of these children, most of whom might have been kidnapped (for child trafficking, prostitution, or other offences) or might actually have been killed? Or, in fact, whether even FIRs were registered in each of such cases? This is so because in most of missing children cases, the child is actually kidnapped or subjected to some other crime(s), but the police would only record a general diary entry, usually.
Okay. Let me give just one example, from a famous case decided by the Supreme Court (the court was kind enough to base its reasoning in this case, almost entirely and verbatim, on my written submissions), namely, Lalita Kumari v. Govt. of U.P., (2014) 2 SCC 1 : AIR 2014 SC 187 : 2014 Cri LJ 470. In this case, the Supreme Court held that it is mandatory to register FIR where information about commission of a cognizable offence is given to the police. But, what was the need to give such direction for mandatory registration of FIR by police? Is it not mandatory already under Section 154 Cr.P.C.? Yes, it is. But, the police do not generally register FIR in spite of that (see the above TISS report as per which 90% of crimes go without FIRs). Even today, they do not register FIRs in all such cases (despite Lalita Kumari decision). In Lalita Kumari case, the police had not registered FIR for several days even though she (a minor girl) was kidnapped by certain persons. Nor was any action taken on the said complaint to rescue the minor girl, who remained in the illegal custody of the accused persons. Thereafter, when the Superintendent of Police was moved, an FIR was registered under his directions. But, even thereafter, steps were not taken either for apprehending the accused or for the recovery of the minor girl child. It was only after this, after waiting for many days, a writ petition under Article 32 of the Constitution was filed before Supreme Court by (Bhola Kamat) the father of Lalita Kumari for the issuance of a writ of habeas corpus for the protection of his minor daughter who had been kidnapped. Ultimately, the above case was decided by a Constitution bench of the Supreme Court in which landmark directions were given, as above.
So, an old car or a buffalo (of VIPs) is far-far more important for the police than a minor girl (a common citizen). Several police teams are deployed to recover an old car or a buffalo and hundreds of policemen and officers work overnight to recover them. But, when a minor girl is kidnapped, not even an FIR? No efforts made to rescue the minor girl, who had to remain in illegal custody of accused persons for several days? Mind you, these are not solitary cases. This is very-very common in India for most of millions of cases registered every year. And, this applies to all types of offences, including murders, cheating, frauds, thefts, robberies, etc., and not merely vehicle thefts or missing children cases.
To give another example, recently, I was dealing with a case where an appeal was to be filed in the high court against acquittal in a murder case. In spite of the fact that it was based on circumstantial evidence, no efforts were made to conduct a detailed scientific investigation. Accused persons and the victim travelled whole night in a car before the murder took place in early morning, but no CCTV footage was collected at places where the car is supposed to have travelled. At the place of incidence, CCTV footage was taken but the original was not seized and certificate under Section 65-B of Evidence Act was not obtained for the copy of footage in pen drive. The pen drive itself was carelessly handled and it could not be played in court. So, this evidence was discarded. No DNA collected or examined. No blood groups got matched. Recovery of weapon and bullets used was done in a casual and negligent manner. No efforts made to record statements of even a single natural witnesses. This shoddy investigation was conducted by the same Delhi Police, notwithstanding that it was a serious case of murder and required detailed scientific investigation. Further, no appeal has been filed against acquittal by Delhi Police. That is how I had been approached to file appeal on behalf of victim, but the relatives of the deceased subsequently became scared to sign the affidavit due to the fear of the gangsters who had committed this murder in 2014. Now, contrast it with investigation in the case of stolen car of Arvind Kejriwal, where about 500 policemen worked day in and day out and forensic teams were scanning window glasses of the car for finger prints, or may be even DNA samples might have been collected from the window glasses!
Recently, I wrote about Ryan International School murder case – how unprofessional and inhuman can police be?, which further demonstrates the way police functions.
In another similar case that I came across, in a house-breaking and theft (HBT) case in South Delhi in March this year, the CCTV installed in the house of the complainant contained footage of the criminals. But, no sincere efforts were made to get them identified and nab them. Requests made by the complainant to the senior officers, including the Police Commissioner, fell on deaf years. No sincere and genuine efforts were made to identify the suspects in the CCTV footage, leave alone getting success in the case. Of course, every aam aadmi is not Arvind Kejriwal.
It is true that the police strength is insufficient. Moreover, about 25% posts out of the sanctioned strength in police are vacant. But, then, is a proper utilisation of the existing police strength made? Or, a substantial portion of the existing strength is wasted on unnecessary duties, which are not surely for the common people at least?
In fact, long back, after completing my training, within 15 days of my first posting, I noticed that in spite of a sudden increase in thefts, a particular police station was not able to deploy more than 15 policemen out of a strength of about 150 men for preventive duties. Since the concerned Police Inspector felt helpless, I myself sat down with him and examined the deployment of each and every person in the police station. After a scrutiny, I could get at least 20 additional policemen for patrolling to prevent the spate of thefts. This included 3 policemen permanently given to the local MLA, in spite of the fact that he had no security threat. Incidentally, the wife of this MLA was herself a leading politician and she subsequently became President of India. When I withdrew the said 3 policemen from the MLA's security, he was obviously not pleased and threatened me to pack my luggage and be ready for transfer. I politely but firmly resisted his pressure and declined to oblige him, informing him that common men and women in his own constituency needed police more than him. Of course, his threat of transfer turned out to be hollow!
This is just a small illustration. A lot of police manpower (in thousands) is wasted on VIPs and influential people. This is common everywhere in India, but more common in Delhi. A small incident affecting a VIP or a rich person attracts disproportionate attention from police. And, then what happens to the offences affecting common men and women? No staff left. So, simply lethargy, inaction, apathy, or rather antipathy. Police is meant for Arvind Kejriwals and Azam Khans only? Who pays them? Why is there almost an absolute trust deficit? Why people consider the police more as tormentor than as saviour?
So, let me now come back to Goswamy Tulsidas. His wife had told him that if he was even half as devoted to God as he was to her body of flesh and blood, he would have been redeemed and would have attained immortality and eternal bliss like a great saint. These words made Tulsidas a great saint and he wrote Ramcharitmanas and several other great works.
As an ordinary citizen, my humble request to police in India is that if they are even half devoted to the people of India as they are to Kejriwals and Azam Khans and the likes, they would attain the status of being the best police force in the world and would be blessed by the people and respected by the people as if they were God! I say so because I know the police in India works hard and is not worried to do even extra-legal or illegal things (third degree, encounters?). The only problem is that most of it is not done in cases of ordinary people. Of course, it is a generalisation, and exceptions do exist.
In fact, I would say even if they show just 10% of the devotion to the cases of the ordinary people as they show to the VIP cases, that would make India one of the most peaceful nations in the world!! I know VIP cases are important for police. They can be ignored only at the cost of losing important posts, which most police officers are not willing to sacrifice. Of course, there are other interests also involved in cases of rich and influential people. But, if you can deploy 500 men for a VIP case, can you not deploy just 1 person for a common man's case? Is it asking for too much?
Continuing with Tulsidas, as the legend further goes, years later, when he happened to visit the house of his wife and father-in-law, but he could not recognize them. His wife who recognized him just gave him alms and food. Early next morning, when Tulsidas was about to leave the house, his wife requested him to take her with him. But, he refused saying that he had renounced family life. He even addressed her as "mother", bowed before her as she had showed him the true path. And, he moved on.
Question is, can the police renounce their devotion to the VIPs and devote themselves to the people of India, the real aam aadmi? Can the police move on, away from the VIPs?
Facebook Comments
[Note: For a free legal question with your Facebook login, click here.]
SHARE & LIKE
Tweet