Justice Jagdish Singh Khehar, judge of the Supreme Court, will be the next Chief Justice of India. He would be taking oath as CJI on 4 January 2016. The swearing in ceremony takes place in Rashtrapati Bhawan. He will be the 44th Chief Justice of India. However, he will have a short tenure of about 8 months only, since he will be retiring on 27 August 2017.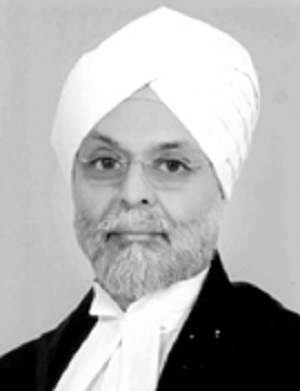 It is pertinent to point out that Justice Khehar will be the first Sikh Chief Justice of India.
It has been reported in media that the present Chief Justice of India T.S. Thakur has recommended the name of Justice Khehar to the Government of India to be the next CJI. The tradition has been to appoint the CJI on the basis of the seniority. Justice Khehar is the senior most judge in the Supreme Court after the present CJI Justice Thakur. The name of the next CJI is recommended by the outgoing CJI, generally, one month in advance and normally the President's order is also issued in advance.
Justice Khehar obtained his LL.B degree from the Panjab University, Chandigarh in 1977. He was enrolled as an Advocate in 1979 and practiced mainly in the Punjab and Haryana High Court, Chandigarh, Himachal Pradesh High Court, Shimla and the Supreme Court of India, New Delhi. He was designated as Senior Advocate in February, 1995.
Justice Khehar was elevated as a judge of High Court of Punjab and Haryana, at Chandigarh, on February 8, 1999. He was elevated as Chief Justice of the High Court of Uttarakhand, at Nainital, on November 29, 2009 and thereafter he was transferred as Chief Justice of High Court of Karnataka, where he assumed his office on August 8, 2010. On appointment as Judge of the Supreme Court of India, he assumed office as Judge, Supreme Court on September 13, 2011. He is due to retire from Supreme Court on August 28, 2017.
Facebook Comments
SHARE & LIKE
Tweet