Ask a New Legal Question (Free)
This topic contains 1 reply, has 2 voices, and was last updated by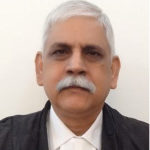 Dr. Ashok Dhamija 1 week, 2 days ago.
You may also like to read these topics:
what is equivalent of innocence till proven guilty mandate/dictum in india?
Non Bailable warrant not executed by the Police
conversion of FIR into Private Complaint
Can High Court stay order passed by Magistrate under Section 156(3) CrPC?
Facebook Comments
[Note: For a free legal question with your Facebook login, click here.]