This topic contains 1 reply, has 2 voices, and was last updated by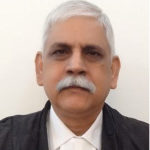 Dr. Ashok Dhamija 5 months ago.
You may also like to read these topics:
Limitation for appeal in High Court against acquittal of accused by Sessions Court?
Time for appeal in highcourt in family matters
Wrongful deduction of salary by PSU bank
SLP rejected in SC by non speaking order.
Facebook Comments