This topic contains 1 reply, has 2 voices, and was last updated by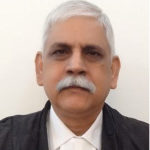 Dr. Ashok Dhamija 6 months, 3 weeks ago.
You may also like to read these topics:
Can the State file a writ petition before the High Court?
Should age limit eligibility be removed for education on basis of right to education?
Filing a direct writ at supreme court under article 32
Law and order is executive prerogative , can a court intervene
Facebook Comments