This topic contains 3 replies, has 2 voices, and was last updated by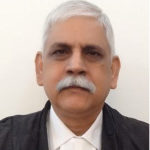 Dr. Ashok Dhamija 6 months ago.
You may also like to read these topics:
Second SLP in Supreme Court if question of law kept open in dismissed SLP?
Case of reinstatement back in army dismissed in supreme court can a review be filed
Error / Mistake on the face of a Financial Commissioner Order
SLP rejected in SC by non speaking order.
Facebook Comments