Ask a New Legal Question (Free)
This topic contains 1 reply, has 2 voices, and was last updated by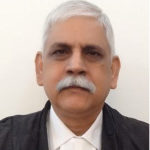 Dr. Ashok Dhamija 1 week, 5 days ago.
The topic 'Is it mandatory or advisable to file caveat in higher court after winning case?' is closed to new replies.
You may also like to read these topics:
Period of validity of caveat filed in Supreme Court
Is it necessary to file a Caveat in the higher court if I win the case?
Facebook Comments
[Note: For a free legal question with your Facebook login, click here.]