This topic contains 1 reply, has 2 voices, and was last updated by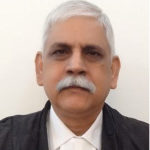 Dr. Ashok Dhamija 6 months, 2 weeks ago.
You may also like to read these topics:
Format for Memorandum of Association of a Company
Can Company Secretary be appointed as statutory / external auditor of a company?
what are benefits to company if creditor files petition under insolvency 2016 ?
What is difference of fees if creditor files petition against company
Facebook Comments