This topic contains 1 reply, has 2 voices, and was last updated by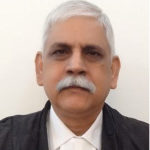 Dr. Ashok Dhamija 6 months ago.
You may also like to read these topics:
Can police arrest person despite his appearance in compliance with S. 41-A CRPC?
Seeking anticipatory bail after lower court issued warrant for non-appearance?
Non bailable warrant for not paying Bank loan emis
Can Civilians buy and use Handcuffs for performing "Citizen's arrest"?
Facebook Comments