This topic contains 1 reply, has 2 voices, and was last updated by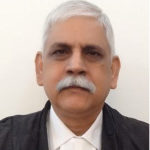 Dr. Ashok Dhamija 9 months, 2 weeks ago.
You may also like to read these topics:
Required Reference Complaint and Reference Judgement(Sample)
FIR or Magistrate - what is preferable when I have sufficient evidence
It is possible for the complainant to take back his FIR?
Can Section 482 CrPC petition be filed in High Court to remove name from FIR?
Facebook Comments
[Note: For a free legal question with your Facebook login, click here.]