This topic contains 1 reply, has 2 voices, and was last updated by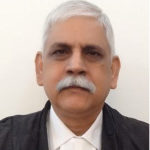 Dr. Ashok Dhamija 11 months, 1 week ago.
Author

Posts

May 12, 2018 at 7:21 pm

#4741

Jkumar ags

Guest

We are highly educated and cultured family,only son.
IN Jan 2016, Only the boy's mother Respondent no 2, was staying at home and hence received the summons. She took anticipatory bail immediately and attended the PS for interrogation by the IO dutifully every 2 weeks for 18 months till Aug 2017. Then the IO told her not to come to PS, any more. But IO submitted the charge sheet only recently in Mar 2018, after a gap of 2 years. Charge sheet copy is not given to the accused. I.O has told the respondent –MIL-that LOC has been issued on Respondents 1 & 3 –spouse and the FIL and they will be arrested on arrival in India.
The accused -respondent no 1 & 3 were out of country in 2016 Jan, [ both being NRIs with Indian passport ] and the summons could not be served due to foreign location, addresses not revealed.
Main allegations are-
1.Demanded and taken a few crores of cash as dowry, spent lakhs and a crore for the engagement and the marriage, demanded and forcibly took away streedhan worth a few crores – Gold, Silver articles and 3 crores worth shares [ of their UNLISTED family company which is running under losses, shares were given to the petitioner in her name and still held by her],
2. Physically abused and tortured after the marriage and when the petitioner was pregnant and after the delivery of a girl. Respondents allegedly kicked her and forced to abort the child.
3. All the respondents not visited and abandoned the petitioners [ wife and daughter] after the delivery.
Evidences:
1]. There is no list of streedhan made and duly signed by both the parties- as described in the famous Justice S N Dhingra Delhi HC, 2008 judgement.
[2] The alleged domestic violence incidents were in south east asia and Mumbai, where as the cases are filed in Bangalore court.
3] Dowry allegedly given in cash
4] No medical reports of physical injury done or produced
5] Income tax returns filed by the petitioner shows herself as money lender of 60-70 lakhs in the FY 2013-15. Also she is engineer by profession and said to be on employment of her family concern.
our questions are,
Q1) Notice of summons not received by the respondents as they are NRIs. Being NRIs, and prefering to stay away from India, what are the consequences financially or otherwise- the Respondent no 1, spouse, has no bank balances in India and has only one property in joint name with his parents and the petitioner wife, property still under construction in India.
A) How the respondents 1 & 3 will suffer in the hands of the court for not being able to go to India to face the false allegations and police torture and will court have any jurisdiction on alleged offenses of NRIs, who continue to stay in a foreign location?
B) Any interim maintenance –IM- ordered by the court under DV act, is it enforceable to an NRI in his place of work in a foreign country?
C) As the petitioner herself is qualified , and there are several judgements where IM is denied for such spouses, can the court order her not to be a parasite on the respondent spouse?
Q2) How and when this 498a, 506 etc will end and how long will the 2nd respondent – boy's mother, who is fighting this battle in her old age, senior citizen, has to face this trauma?
Q3) When the dowry giving or taking both are a crime under DP act, why is that there is no action on the petitioner? why we are made accused?
Q4) If the DV has allegedly happened in a place where the courts have no jurisdiction, and dowry is said to be crores of cash and crores worth streedhan with no evidence, is it possible to get the cases quashed on the basis of lack of jurisdiction and lack of evidence? If so, how it should be done?
Q5) What is the legal remedy for attacks as below?
a) In Feb 2015, petitioner with her parents and friends etc attacked both the boy and her mother, grand parents and other relatives in his grandparents home – harassing mentally, and causing loss of dignity and reputation.
b) Also forcibly took away the spouse and confined in a hotel with the petitioner for 3 days against his will,
c) In June 2015, Petitioner's father with his friend barged into our house and attacked the respondent 2, when she was alone at home, breaking the door and harassed her for 6 hours

Q6) It is more than 2 years, what legal steps are available for us for quick disposal of the case and a trial within 6 months? Can the respondent 2, approach the high court for speedy trial? Can the respondents 1 & 3 give POA to respondent 2 for appointing a lawyer and put up their views to the court for quashing?
Thanks,

May 15, 2018 at 7:04 pm

#4750

Dr. Ashok Dhamija

Advocate

(1) If the accused persons do not come to India and continue to stay abroad, of course, they cannot be arrested in India. But, the concerned police authorities may get the passport revoked and deportation or extradition proceedings initiated against them for getting them back to India.

(2) It may generally be difficult to enforce interim maintenance order in a foreign country, but technically it may be possible.

(3) Order of maintenance depends on various factors and detailed facts of each case, including employment / earnings of both parties. Hence, cannot comment on individual case.

(4) The 498A IPC case, after filing of charge sheet, will continue till completion of trial. Subsequently, there may be appeals also. Generally, it takes several years, may be decades also.

(5) Cannot comment on the facts of an individual case, as to why the giver of dowry is not made accused. You can file a complaint against them if you so like.

(6) Even if a part of the offence has occurred in a particular city, while other parts of the same case having occurred at other places, the offence can be registered and tried at such place where part offence took place. But, if no part of such offence occurred at that place, then you can apply on the basis of jurisdiction.

(7) You have to file complaints with police for attacks, if any.

(8) Generally speaking, it is not possible to expedite trials, due to huge pendency of cases. You may try, if you want, but chances of getting order in this regard are limited.

Keeping in view a large number of queries you have, you should engage some lawyer to handle your case and take his detailed guidance on the facts of your case.

---

Dr. Ashok Dhamija

is a New Delhi based Supreme Court Advocate and author of law books. Read more about him by

clicking here

. List of

his Forum Replies

. List of

his other articles

. List of

his Quora Answers

. List of

his YouTube Videos

.

Author

Posts
You may also like to read these topics:
Is it possible to file 498A IPC case with police if S. 125 CrPC already pending?
Can documents be presented in Defence evidence without getting cross-examined
Defamation lawsuit against father in law, regarding 498A
Defamation under IPC 499 & 500 after B Report by Police in 498A
Facebook Comments
[Note: For a free legal question with your Facebook login, click here.]