Ask a New Legal Question (Free)
This topic contains 1 reply, has 2 voices, and was last updated by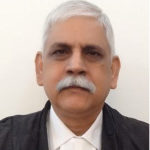 Dr. Ashok Dhamija 1 week, 1 day ago.
You may also like to read these topics:
what is equivalent of innocence till proven guilty mandate/dictum in india?
Non Bailable warrant not executed by the Police
Under Perjury Crpc Section 340 - judge not taking action
Can High Court stay order passed by Magistrate under Section 156(3) CrPC?
Facebook Comments
[Note: For a free legal question with your Facebook login, click here.]