Ask a New Legal Question (Free)
This topic contains 1 reply, has 2 voices, and was last updated by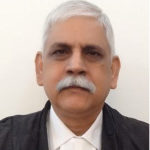 Dr. Ashok Dhamija 1 week, 2 days ago.
You may also like to read these topics:
Cheque bounce jurisdiction issue when cheque is bounced at a third place?
After cheque dishonour, amount paid to party, can he still file S. 138 case?
Client closing bank account and intimating, can company present cheque in bank?
Where to appeal against acquittal of accused in cheque bounce case?
Facebook Comments
[Note: For a free legal question with your Facebook login, click here.]