This topic contains 1 reply, has 2 voices, and was last updated by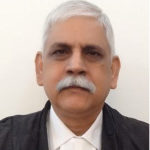 Dr. Ashok Dhamija 2 years, 3 months ago.
You may also like to read these topics:
Civil matter related case query.
whether curative petition can be filed without the dismissal of the review petition
What is limitation to file appeal against the high court order on bail in SC?
Can accused get bail from Supreme Court immediately after its rejection by High Court?
Facebook Comments
[Note: For a free legal question with your Facebook login, click here.]