Ask a New Legal Question (Free)
This topic contains 1 reply, has 2 voices, and was last updated by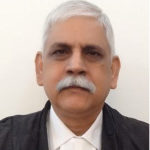 Dr. Ashok Dhamija 7 months, 2 weeks ago.
You may also like to read these topics:
FIR, charge, sanction under S. 13(1)(d) of PC Act but conviction under 13(1)(c)
Taking household expenses at one-third of income in disproportionate assets case
Section of Prevention of Corruption Act to book person giving bribe to employee?
Cognizance by the Special Judge without Committal by he Magistrate.
Facebook Comments
[Note: For a free legal question with your Facebook login, click here.]