I have been friend to a person during college. After 6 years, that person proposed me for the marriage. Since there was no commitment for the marriage from my side I said him NO. After that I got engaged to somebody else. That boy again started stalking me along with his (girl) friend who messaged my Fiancée and called my Fiancée not to marry me. Then I lodged complaint against them but not FIR. Then they promised us that "we will not disturb you". After 15 days that same girl filed false FIR against my Fiancée and he was sent behind bars for 3 days. Now the case is in trial court and again that boy has started messaging me. Please tell me can we quash both the cases in high court so that, that boy will be arrested for messaging me via Twitter (not vulgar). Please suggest me soon.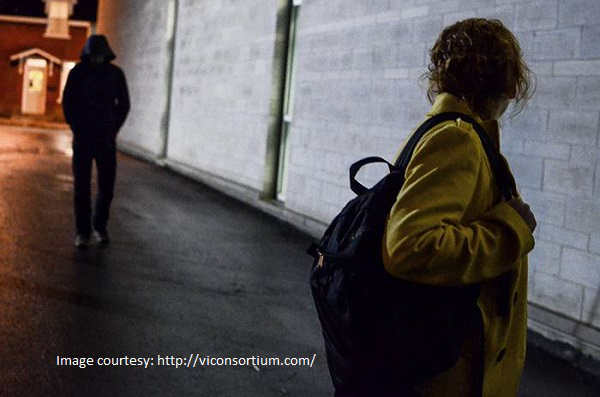 Answer: First of all, let me point out that "stalking" is now a cognizable offence under Section 354-D of Indian Penal Code (IPC), which is reproduced below:
"354-D. Stalking.—(1) Any man who—
(i) follows a woman and contacts, or attempts to contact such woman to foster personal interaction repeatedly despite a clear indication of disinterest by such woman; or
(ii) monitors the use by a woman of the internet, email or any other form of electronic communication,
commits the offence of stalking:
Provided that such conduct shall not amount to stalking if the man who pursued it proves that—
(i) it was pursued for the purpose of preventing or detecting crime and the man accused of stalking had been entrusted with the responsibility of prevention and detection of crime by the State; or
(ii) it was pursued under any law or to comply with any condition or requirement imposed by any person under any law; or
(iii) in the particular circumstances such conduct was reasonable and justified.
(2) Whoever commits the offence of stalking shall be punished on first conviction with imprisonment of either description for a term which may extend to three years, and shall also be liable to fine; and be punished on a second or subsequent conviction, with imprisonment of either description for a term which may extend to five years, and shall also be liable to fine."
It can be seen from the above that for making out an offence of stalking, it is not necessary that vulgar messages should have been sent to a woman. Repeatedly contacting a woman or trying to contact her to foster personal interaction may, by itself, amount to the offence of stalking if the woman has given a clear indication of disinterest.
Therefore, you can lodge a regular FIR with the police instead of merely lodging a complaint with them.
Secondly, it may be pointed out that registration of FIR by police is mandatory if the complaint given by you discloses commission of a cognizable offence (such as for the offence of stalking which is a cognizable offence). Recent decision of a Constitution bench of the Supreme Court in the case of Lalita Kumari v. Govt. of U.P., (2014) 2 SCC 1 : AIR 2014 SC 187 : 2014 Cri LJ 470, is relevant in this regard.
In view of what is mentioned above, if the boy is stalking you, you can lodge FIR against him in the concerned police station and it is mandatory for the police to take action as per law.
Thirdly, with regard to the question of "arrest" of the boy for the offence of stalking, let me point out that it is a bailable offence. This means that he has a right to get released on bail in the event of his arrest if he is prepared to give bail (please, see Section 436 of Cr.P.C., for this purpose).
Fourthly, you have asked about quashing of "both the cases". It appears that you have mentioned about only one case against your fiancée, so I don't know which is the second case. As regards quashing of this case (against your fiancée) lodged by the (girl) friend of the boy, you have not mentioned about the nature of the case and evidence available to support it. Quashing of a criminal case will generally depend on the nature of the case, as also on the facts and circumstances of the case. However, generally speaking, quashing of a criminal case is a difficult task; the courts generally do not agree to quash a case unless there are some exceptional grounds to do so. Sometimes, it may be advantageous to consider filing of a discharge application before the trial court, instead of filing an application or petition for quashing of the case by the high court. However, let me point out that discharge from a case is also generally ordered only in exceptional circumstances and not as a routine. Therefore, trying for quashing of the case or for discharge in a case, may not always get you success. Of course, if you have a strong defence, you can always win in the regular trial of the case. It be advisable to consult some local lawyer at your place by explaining full details of the case to him. You may also like to see our related article on this issue: Quashing of charge sheet by High Court or discharge by trial court – what is preferable after filing of charge sheet?
Facebook Comments
SHARE & LIKE
Tweet