Question. I have been made a party in 4-5 cases in different courts. It is difficult for me to pay to advocates in these cases. Can I defend myself in these cases in the court on my own and fight the cases without engaging any lawyer?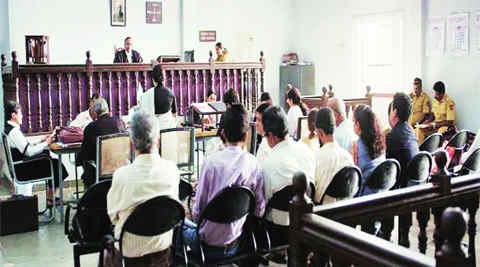 Answer. Yes. You have the right to fight your own cases without engaging any advocate. It is not necessary that you must engage an advocate to fight your case in a court. A party in person is allowed to fight his own case in the court.
That said, you should be aware of certain difficulties that you may face. No doubt, you would be the master of the facts of your case. But, you should also have a working knowledge of law, procedures and to some extent, the court-craft. If you don't know the procedural and legal nuances, you may lose on important points. The courts have become slave to their own procedures. These procedures are required to followed mechanically even if they may appear to be ridiculous or obsolete. And, there are too many of them. Courts won't allow you to digress from the established procedures. Even for filing a petition, there is a set procedure which may differ from court to court. Just to give an example, in Supreme Court, each annexure has be certified as true copy on its last page; in Delhi High Court each annexure has to be certified as true copy on each page; and, in Central Administrative Tribunal, each annexure has to be certified as true copy on the first and last page. So, you must know what to do where, otherwise you'll have to keep spending your time and energy in curing the defects of filing, etc. After all, time also has some value in terms of money. This is just one requirement, there are so many others in each court. You'll have to learn these by trial and error. This is not to scare you, but to caution you of the difficulties.
As it is said, practice makes a man perfect. By continuously practicing in a court, advocates acquire knowledge of the law and procedures in a court. If you want to fight your own case, you'll have to learn the tricks of the game from square one and will have to master those skills quite fast, since you are learning at the cost of your own case.
You should also be aware that many of the presiding officers in the courts (i.e., the judges) may not look at the party in person in a favourable way. This is because a party in person may take extra time and say many unnecessary things and may not know the law and procedure; so, many judges lose patience. At the same time, I have seen some good judges who give a sympathetic hearing to a party in person. So, it all depends.
Thus, if you have an aptitude for law (and, more so, if you have a degree in law), go ahead and fight your own case in court, without engaging a lawyer. The law does not stop you from fighting your own case and you have every right to do so. It is only the lack of knowledge of law and procedure that may pose difficulties. One more option could perhaps be to fight your own case, but take guidance (about procedures and basic provisions of law) from some junior upcoming advocate who may not charge you much.
Facebook Comments
[
Note:
If you want to ask a free legal question,
click here
.]