I filed a complaint with the police about my car having been stolen. However, the police told me that I should wait for 2-3 days to see if my car can be found and to lodge report only after I don't get the car back within that period. When I did not find the car even after 2-3 days, I again went to the police station, but this time again no FIR has been registered by police and they have simply taken the report and made some entry in some register without registering the FIR. What should I do?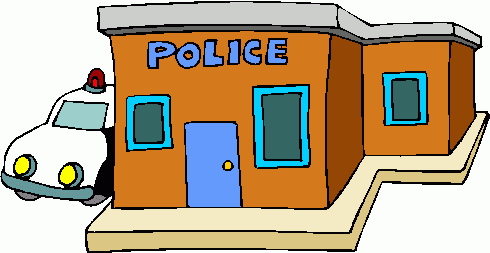 Answer: You are not alone. There are a large number of people who have had a similar experience with police, with police not registering FIR in vehicle theft cases (and, also in other types of cases). Unfortunately, the police is not able to shed its colonial mindset and continues to resort to burking of crime, without realising that it has a duty to serve the people as per the mandate of law. The police fails to recognize that non-registration of FIRs is one of the main reasons of a poor image of police in the minds of people. [Also see: (1) Beginning of the end of the non-registration of FIRs; (2) Non-registration of FIRs – back to square one.]
Coming back to your question about non-registration of First Information Report (FIR) about theft of your vehicle, let me first point out what is the tactics used by police in this regard.
It is a well-known fact that many of the vehicles that are stolen are generally recovered within a week or so from some other locality [of course, many other vehicles are never recovered since they are sold in some distant areas or are disassembled, etc.]. I am writing this from my practical experience. This is so because many such vehicles are stolen for joy-rides (till the petrol lasts in the vehicle) or for committing some crime or for removing some costly fittings (such as sound system or gas kit), etc. After the desired purpose is over, the stolen vehicle is abandoned somewhere. The police tries to take advantage of this to minimize the number of FIRs registered by it to show that less number of crimes were committed. It is because of this reason that police will generally try to tell a complainant to wait for 2-3 days and see whether his vehicle is found within that period. However, the law does not allow police to refuse or delay registration of FIR in this manner and ask the complainant to come back after 2-3 days. This is absolutely wrong.
Secondly, the police officers are in the habit of showing the complaint of "theft of vehicle" as a complaint of "missing vehicle". Please remember that there is a big difference between the two. While "theft of vehicle" is a cognizable offence under Section 379 of Indian Penal Code (IPC), report of "missing vehicle" does not show commission of offence. So, the police officers try to record your complaint showing that the vehicle had become "missing", instead of showing that it was "stolen". Thereafter, they would record the complaint in the general diary / station diary of the police station (and/or in other relevant registers, as per the rules applicable in different states), but they would not register the FIR.
This, again, is completely wrong and not permissible under law. But, the police officers do it regularly mainly because people are not educated about the legal procedures and legal formats. Let me point out that a vehicle is not something like "mobile phone" or some other small item, that you put somewhere (such as on the table of an office) by mistake and then forget, which can then be called "missing". A vehicle is such a big thing that one cannot generally "forget" where one parked it so as to say that it became "missing". It becomes "missing" generally because it was "stolen".
So, you have to be careful while giving your complaint about theft of your vehicle. You'll have to specifically state that you had parked your vehicle at so-and-so specific place and when you went to that place later, you found that your vehicle had been stolen from that place. Don't use the word "missing". Please remember that if you have parked your vehicle somewhere, say – in front of your house, and next morning it is not found there, it can happen (generally) only when someone has stolen it from there. It cannot become missing on its own. Of course, if you feel that someone from your own family or some friend might have taken the vehicle without informing you (more so, if such family member or friend had an additional key of the vehicle), then you must first check from such persons who could possibly have taken the vehicle without informing you. In all other cases, the vehicle is supposed to have been stolen and an FIR deserves to be registered. In any case, in the worst (or, should I say the "best"?) scenario, after registration of the FIR and after investigation, if it is found that the vehicle was not stolen but was taken by someone by mistake, the police can always close the case without filing the charge sheet against any person.
So, in brief, your complaint can be something like this (this is only a sample, your real complaint would be different):
"Last night, I had parked my car No. —- in front of my house at place —–. The car was locked properly. This morning, when I came out of my house to go to my office, I found that my car had been stolen from that place. Someone has committed the theft of my car No. —. I have checked that both the keys of the car are intact with me, so nobody could have mistakenly taken the car using my keys. I have also checked and found that nobody from my family or friends has taken the car. It is clear that some unknown person has stolen the car from the said place —-. Therefore, you are requested please to register an FIR under Section 154 of Criminal Procedure Code for an offence under Section 379 of IPC."
Feel free to change the language as per the requirements and provide full details of the theft (and also give full details of the car, such as registration number, engine number, chassis number, colour, make, model, look and condition of car, etc.). This is only a sample. However, be careful to always use the main ingredients of "theft" and avoid using the words "missing". This is, of course, only when your case has actually been "stolen". If it is a genuine case of car becoming "missing", then naturally you would lodge a report of "missing" car.
Okay. What happens if you lodge a complaint of theft of your car in the proper manner, and yet the police does not register the FIR. Well, it is quite likely that the police may not yet register the FIR. So, what to do? This is exactly the question that has been raised in this article.
Well, now the answer to this question is very simple. Registration of FIR is mandatory under Section 154 of Cr.P.C. if the complaint given to the police discloses the commission of a cognizable offence. This is now affirmed by a recent decision (12 November 2013) of a 5-judge Constitution bench of the Supreme Court in the case of Lalita Kumari v. Govt. of U.P., (2014) 2 SCC 1, in which it has been clearly held that it is mandatory for the officer-in-charge or the SHO of a police station to register the FIR if the complaint given to him discloses commission of a cognizable offence. [Note: With all humility at my command, I may mention that I had argued this case before the Constitution bench of the Supreme Court and the Supreme Court was kind enough to use my detailed written submissions for delivering this judgment.]
Accordingly, if the police fails to register FIR in spite of a very clear complaint given by you that discloses "theft" of your car (or, for that matter, any other cognizable offence), you can first complain to the senior police officers (such as SP of the district or DCP of the area) clearly indicating that FIR was not registered on your complaint that disclosed commission of a cognizable offence and that you intend to move the court for appropriate legal action (including "contempt of court") against the concerned police officers if the FIR was not registered within a reasonable period, say, next two days. If no action is taken to register the FIR in spite of such request made by you to the senior police officers, then you may have to move the appropriate court for direction to register FIR and for taking necessary legal action against the police officers responsible for the neglect of duty on their part, including initiation of "contempt of court" proceedings.
Facebook Comments
[
Note:
If you want to ask a free legal question,
click here
.]